In our name, folks, ... in our name; remember the number - 41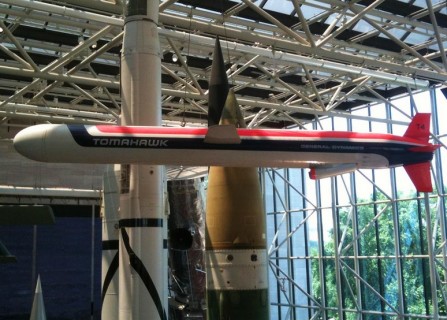 Amnesty International says that they have evidence American missiles were fired in a "target killing" attack against Al-Qaeda militants in Yemen in which 41 civilians were killed including 14 women and 21 children. The use of such strikes, either conducted by drones, in the case of Pakistan or Afghanistan, or by missiles fire from ships and submarines have increased under the Obama administration.
The photographic evidence, obtained from a Yemeni source and released by Amnesty International today, shows US Tomahawk cruise missiles were used in the raid. The attack took place on December 17, 2009 and at the time Yemeni President Ali Abdullah Saleh strongly denied any US involvement. For its part, the Obama administration has refused to confirm reports that it had fired cruise missiles, but the new evidence provided by Amnesty support the hypothesis that the raid was conducted by the US.
"A military strike of this kind against alleged militants without an attempt to detain them is at the very least unlawful. The fact that so many victims were actually women and children indicates that the attack was, in fact, grossly irresponsible, particularly given the likely use of cluster munitions,"
said Philip Luther from Amnesty International.